"

Let me create Your Song, for You! A song doesn't just convey a message, it shares a piece of your soul." - Nik Phillips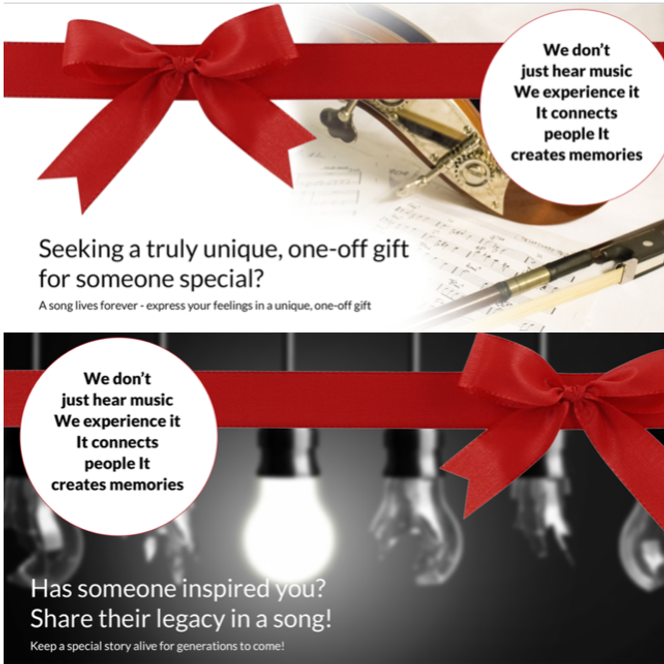 A Song - The Ultimate, Unique Personal Gift
They say a diamond lasts forever? Eventually time will even wear diamonds down. A song on the other hand, written and based upon your personal thoughts and feelings, is truly unique and once created, literally lasts forever! 
For that special person or occasion the gift of a song will be totally unexpected, cherished and loved because some of your time, effort and a piece of your soul has gone into it. 
I can also show you how Your Song can energise your business or organisation and your whole network into your marketing team!
Examples - Studio Recorded Songs For Special Events
Sunshine State Of Mind Project
0:00/4:14

0:00/3:46

0:00/4:03

0:00/3:21