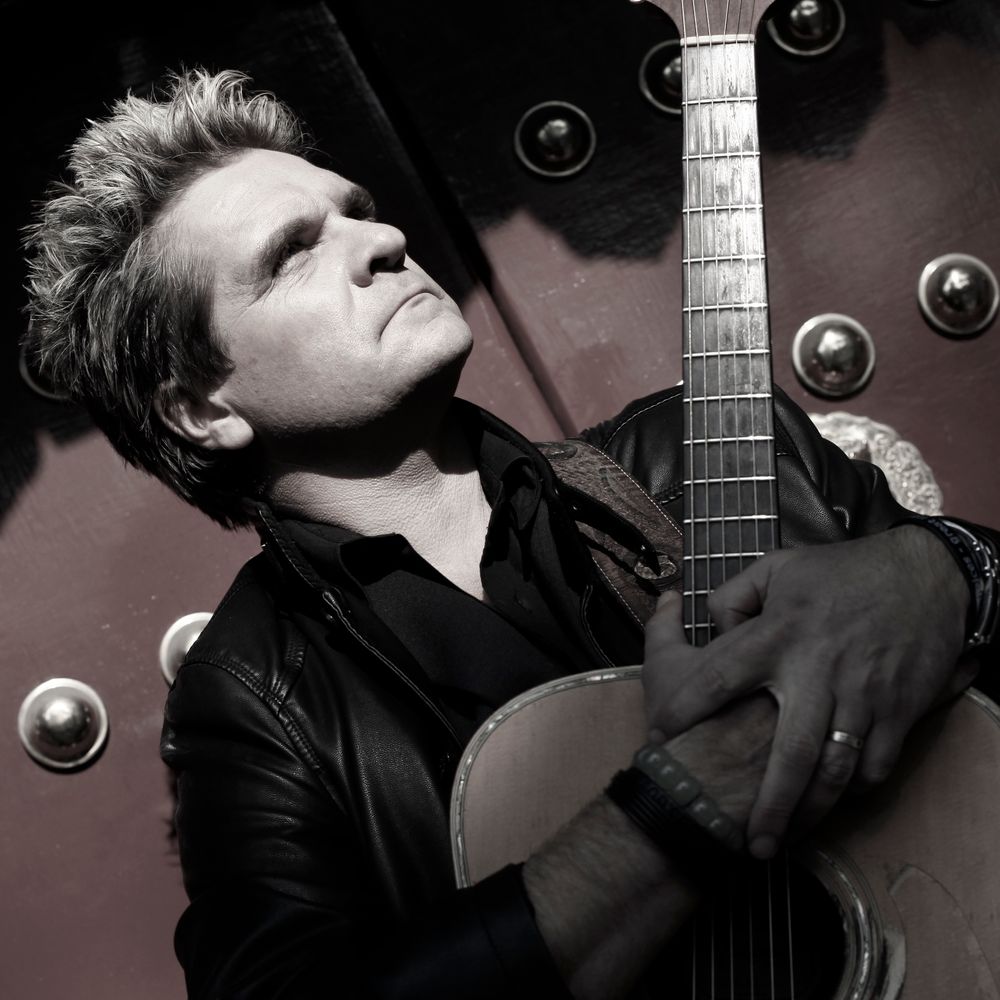 From local pubs, to releasing 7 albums, Nik's also produced songs for organisations such as the Qld State of Origin, Australian Defence Force, various councils, charities .... and uniquely topped (almost) - got to number 3 the national radio charts in China -  Nik Phillips has a very unique story to tell. At the heart of it is a love of music and the impact he has seen it have on people and communities, even across cultures and languages.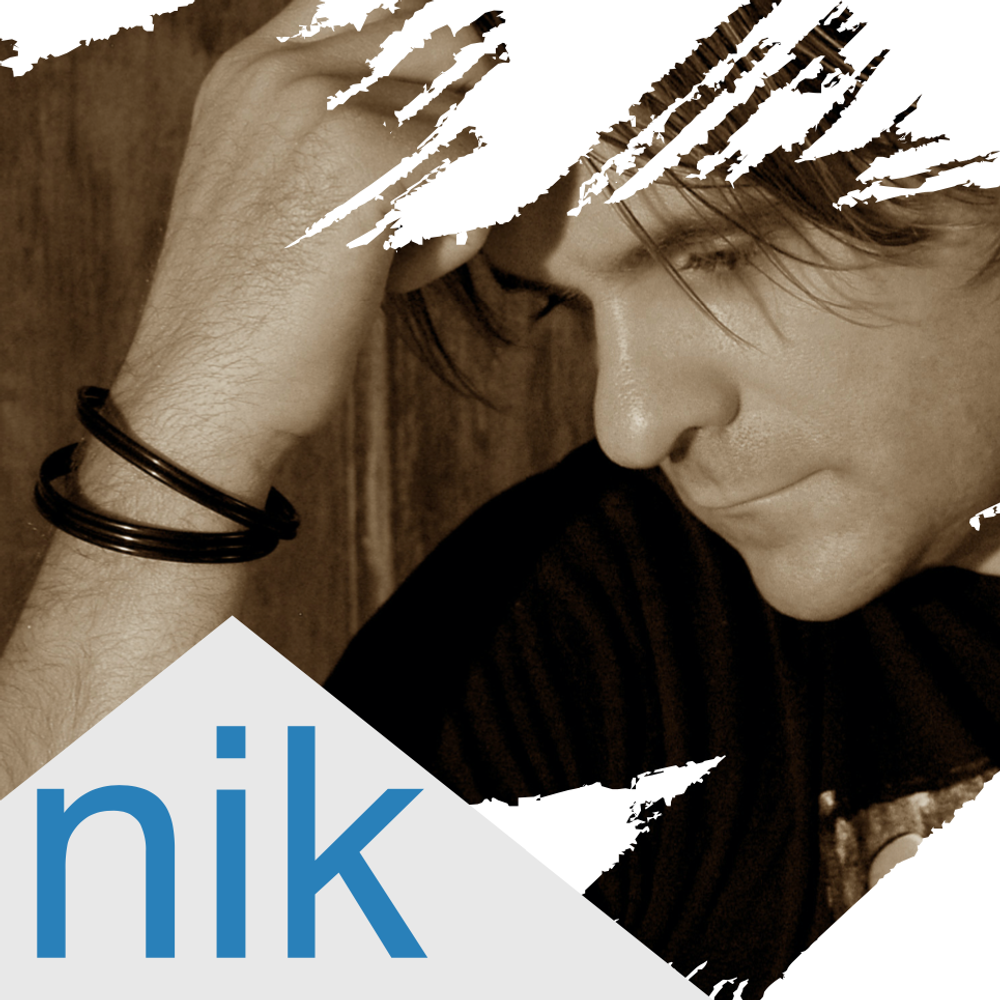 BIOGRAPHY
Nik Phillips, is an Australian singer-songwriter who's music is an honest reflection of contemporary Australian life with a musical style ranging from pop/rock through to alternative/country. According to the late Ritchie Yorke, one of the world's greatest music journalists, publicist for John Lennon and biographer for acts such as Van Morrison and Led Zeppelin: "Nik's albums are full of depth and conviction, the product of a creative life well-lived. His collection of songs will surely resonate around the state and beyond. Like seeds of the prodigious local Moreton Bay fig trees, these songs will germinate, grow and occupy a special place in your mind".
In his home region of South East Queensland, Nik is well known as an established live performer who for many years performed over 250 shows a year. In a market and time dominated by local pub cover acts, Nik managed to seamlessly satisfy the "cover" market by blending unique interpretations of popular songs together with his original material. During the late 80's, 90's and 2000's, Nik was a fixture at many of the premier venues in Brisbane, the Gold and Sunshine Coasts. His indie work, along with a small number of other artists, helped create a live music scene in Brisbane that gave birth to a creative environment which became fertile ground which produced a range of international acts such as George, Powder Finger, Keith Urban and Savage Garden. 
However, his live work in his home region, is just the tip of the iceberg when it comes to the Nik Phillips story...........
Nik is an independent artist who has released 7 albums. His 6th, "Songs From the 4th Floor" became the 1st Australian CD to be released in mainland China through a  Chinese Government record company. He has received Golden Guitar nominations from the Australian Country Music Association and significant radio and TV coverage as an alternative country music artist.  
Nik began his career appearing regularly on a Brisbane TV music show called Saturday Juke Box on the Seven Network. During this time his first single "Something About You", released by Festival Records, reached number 10 in the Queensland music charts. Shortly after, he moved to Los Angeles, where he recorded his first album, Poetry and Beer, under the production skills of famous US producers the Robb Brothers at Cherokee Studios. This album has since become a cult classic among Nik fans. Whilst in the USA, he performed across the West Coast and at events such as the famed Santa Monica Pier as part of the Soccer World Cup celebrations.  
His next album 'Four Poet Steps' was released through BMG and featured the single "Bleeding Valentine", a song described at the time by some critics as the year's most Triple M radio friendly single. His other CDs include Six Pack (2001), Northern Rivers Child (2003), Songs From the Fourth Floor (2006) and Postcard (Chinese release 2007). Other songs which have shaped Nik's career include a string of "target songs" such as "Forever Queensland", the official Queensland anthem in the early 2000's for Australia's biggest sporting event, the Rugby League State of Origin series. He also wrote and recorded an official song for Queensland's other leading sporting team, the Queensland Reds. Nik regularly performed at matches before crowds ranging from 25,000 to 56,000 people.  
In 2001, while Australian troops where undertaking Peacekeeping duties in East Timor, Nik penned the song "Come Back Soon". This song was endorsed by the Queensland Premier Mr Peter Beattie and General Cosgove and was involved in projects which raised over AU$70, 000 for two East Timor orphanages. During this time Nik also devised and ran (in association with the radio station Triple M) the Adopt a Digger program, which provided support for troops and their families and raised funds for the Red Cross. During this period, Nik was the only independent artist to have 3 singles play listed on Triple M (Bleeding Valentine, Forever Qld, Come Back Soon).  
In 2007 Nik received a Golden Guitar nomination at Australia's leading Country Music awards for the song "Not In This Life". His song "Postcard" was also nominated for a major award at the Mildura Independent Country Music Awards festival. Throughout his career, most of Nik's success has been as an independent artist, recording and financing his own releases.  
He is well respected by his peers. Nik travelled the country with his good friends James Blundell and the late Karl Broadie, as the Like Minded Felons. In 2017, Nik collaborated with other local personalities, Tuffy, Rusty Hammerstrom and Peter Cupples in a band called Act Your Age. 
 After the release of Songs From the 4th Floor in 2006, Nik sought advice on how to explore new markets. A 2007 opportunistic discussion with the then Premier of Queensland Peter Beattie, led to Nik performing (very unexpectedly) in China at some major festivals. This led to a very unique 10 year journey. In China, Nik Released his CD, retitled 'Postcard' through the Guangdong company Pacific Audio and Video (a Chinese Government owned subsidiary of the Southern Media Group and Guangdong Radio) in Nov 2007. 
He became the first (only?) Australian artist to sign with a mainland Chinese record company. In June 2008, Nik wrote the song 'Hold Their Spirits High' for the people of Sichuan, after seeing the effects of the devastating earthquake that killed over 69 000 people and injured over 370 000. The duet was recorded in mandarin with Guangdong artist DJ Lam and released at a televised concert in Guangzhou, attended by the Qld Trade Commissioner Simon Lee,  which helped raise over a million USD for the Chinese Red Cross. A film clip, shot on the Sunshine Coast, received wide mass market coverage and promotion for the region in Southern China.  https://youtu.be/jzBcrUjc7WA 
This whole experience in Southern China showed Nik the power and influence that music held in the China market and a Chinese team developed around him, who assisted in expanding his music further. Operations were moved up to Beijing, the power centre of Chinese media. The song Reach Around the World (2011) was released through China's largest pop music label and reached number 3 on the China National Radio Network Chart. https://youtu.be/4dAOvonu7o0 
 The song Five Star Red Flag saw Nik appearing on China's largest TV Network. https://youtu.be/QFJbqzT3BCw  
Says Nik, "My unexpected China decade has been at the same time, unique, insightful, exhilarating and also the most frustrating and challenging period of my life.  I have been exposed to insights about the Chinese media, Government, culture, business and daily life, that very few people get the chance to experience - but I could never properly commercialise the opportunity". After a decade of exploring the China opportunity, Nik eventually pulled the pin and closed the door on that experiment in 2017.
Focusing again on his home in Queensland, Nik wrote a show called Sunshine State of Mind and produced a string of new songs, many of which can be found on his Sunshine State of Mind collection.
Then we all ran into covid.
During the recent years Nik has been actively engaged in fighting for his peers in the local Queensland music industry,. 
 Currently he is working on a new album while also performing his shows "70's Unplugged", "Northern Rivers Child" and the "Tuffy and Nik Ultimate Aussie Session".
In closing, let's hand over to Nik's good friend, legendary music journalist Glenn A Baker:
"Simply put, Nik Phillips is one of Australia's most impressive singer-songwriters".